Our world is fish, and we wouldn't have it any other way!
Our mission is to bring our clients a far-reaching network of like minded partners. A portfolio of premium seafood offerings of the highest quality. The finest conventional and all-natural organic fish from artisan producers. We strive to ensure exceptional choices from our lakes, rivers, oceans, and shore.
Pride in Quality
We are confident that our efforts will bring you the best seafood possible and we stand behind that promise with our word. Wheeler Seafood is ready to be your trusted partner. Our sales and customer service team makes working with us very easy. Our customer's satisfaction is our number one goal. The Wheeler Seafood team is ready to earn your trust by finding the best seafood for all your needs, serving you efficiently from our offices in Boston, Los Angeles, New York, San Francisco, and Seattle.
Like-Minded Partners
The foundation of our efforts are the farmers andfishermen who share our quest for excellence. Responsibly harvested seafood of unsurpassed quality is impossible without our partners. Artisanal efforts from all over the world build our portfolio with inspired pride in the fruits of their labor. As the sun rises and sets over the world's oceans, hand to hand, fish by fish, our partners are committed to bringing incredible fish to your plate. They make Wheeler Seafood what we are today, the premier seafood company.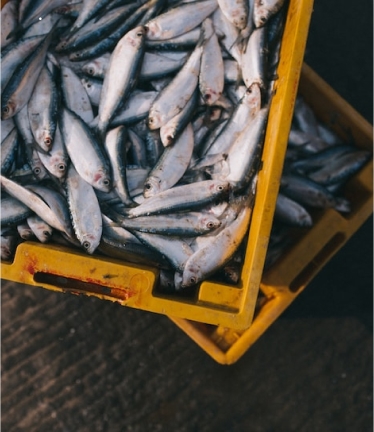 Respect
Responsibly grown and harvested seafood guarantees a future for the waters which sustain us. Success has to be measured with respect to our environment. Social awareness must clearly show a positive process for all stakeholders. Rewards to be shared by all parties who strive for excellence.
Farm to Fork
It takes a chain of trust to deliver the final experience at the end of the fork. Dedication to details is what creates the ultimate seafood experience. Wheeler Seafood's extended family of farmers, fishermen and fishmongers connect us to the discerning retailers and restaurants who demand more for their customers.
Wheeler Expertise
Who are we? We are a group of seafood specialists. Wheeler sells seafood only. Our team is experienced in all the facets needed to give you detailed answers about our family of products, packaging, logistics and identifying the best possible way to utilize our portfolio of superior seafood products.
Our Certifications
Transparency is the window of accountability for sustainable practices. Wheeler Seafood carefully partners with suppliers who are committed to constant improvement as an operating philosophy. Certifications are the measure of these efforts.
Contact Us
Wheeler Seafood will answer your inquiries promptly. We are a group of seafood specialists. Please reach out to us for a detailed consultation to promptly answer all of your questions.
How to Reach Us